Cycling in France during the pandemic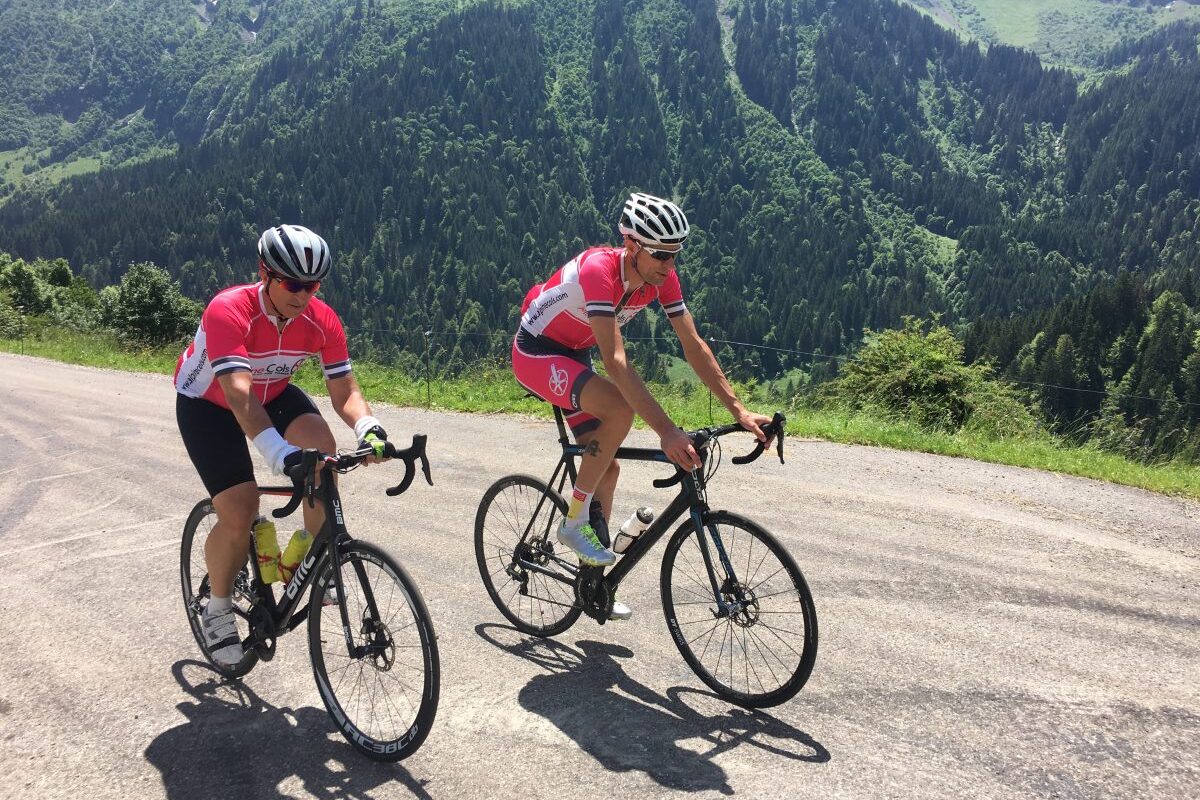 If you love cycling in France but are unsure whether it is safe (or even possible) to travel this summer, this article will hopefully answer your questions.
France was hit relatively early and relatively hard by the virus, but along with other countries in continental Europe now seems to have the situation quite well under control.
Covid-19: evolution in France
The country locked down hard for almost 9 weeks, from March 17th to May 11th. On July 3rd, the 7-day rolling average of deaths was down to 16 per day, while the UK was still at 103 and the USA at 530. There have been a total of some 167,000 confirmed cases and around 30,000 deaths. 
Since May 15th the government has taken several cautious steps back towards normality. Full normality is still a long way off, but businesses are now open again and people are free to move around the country. The government has issued detailed guidelines for each sector of the economy, setting out the conditions under which businesses are permitted to operate. For example, there are detailed guidelines for bakers, hairdressers, takeaways, restaurants, hotels and many more. If you read French you can consult the guidelines here.
Importantly for us cyclists, cycling has been permitted again since May 11th and with no restrictions since June 30th. This means that competitions can be held once more and cyclists can ride together in large groups.
Travel and transport
The rules change frequently so it is important to check the latest information for your own situation. You should also be aware that individual countries within the EU are permitted to deviate from the EU recommendations.
At the time of writing, free circulation has been re-established within the European Union (including the United Kingdom), Iceland, Norway and Switzerland. This means that there are no current travel restrictions on coming to France if you live in any of these countries. Equally, there are no restrictions for persons living in 15 other countries, including Australia, Canada and Japan. On the other hand, travel restrictions remain for people living elsewhere, and specifically the USA, Brazil, Russia, India, Israel and Turkey. It seems rather unlikely that tourists from these countries will be permitted to come to Europe until the pandemic has been controlled where they live.
Airlines, cross-channel ferries and trains are all operating once more.
It is very important to countries that depend on tourism such as France, Italy, Spain and Greece that they remain open throughout the summer, so we can be cautiously optimistic that this will continue to be the case.
Hotels and restaurants
Hotels are now open. They are subject to following a strict cleaning and decontamination protocol throughout all public spaces and in each room. Measures must be in place to ensure people respect social distancing and minimise contact with any surfaces.
Restaurants are open. They may serve groups of up to 10 people, with a minimum of 1m between tables. Service personnel are required to wear masks at all times and to wash their hands at least once per hour (every 30minutes in the kitchen). Guests must wear masks while moving around in the restaurant but may take them off once seated.
General public behaviour
The general public are advised to maintain a distance of at least one metre from people not in the same household, to wear a mask and to wash their hands frequently. Hand sanitiser is prominently available at the entrance to all shops, bars, restaurants, hotels etc. and masks are now both easy to obtain and inexpensive.
From my own observations, in the area where we live, these guidelines are respected by the majority of the population.
Cycling with Alpine Cols in 2020
These are the measures that we ourselves have taken and will continue to take during the pandemic:
Small groups
We will keep the group limited to a maximum of 10 persons per week, including our own staff.
Hygiene
Hand sanitiser and cleaning materials will be freely available and frequently used to keep ourselves and all the surfaces our guests are likely to touch free of contamination.
Group bubble
It is unrealistic to expect a group of ten persons to cycle and eat meals together for a week without a high risk of cross-contamination within the group. We will therefore need to form a "bubble" and will ask each guest to commit to acting responsibly:
If at all possible, get tested for Covid-19 in the final days before travel. Be aware that you may be infected, and thus infectious, but still have no symptoms.
Even if the test is negative, do not travel if you have symptoms of Covid-19 infection.
Respect social distancing, hand hygiene and wear a mask whenever appropriate, in the days before travelling and during the camp itself.
Agreeing to these simple rules will be a condition of participation at any event organised by Alpine Cols until the pandemic is officially declared over.
GranFondo and Sportive Coaching Camp in the Pyrenees, 23-30 August
Based in a wonderful hotel near the foot of the Tourmalet, we will enjoy the best of the Pyrenees during a training camp focused on helping you improve your performance at your target sportive or GranFondo. Improve your climbing and descending skills with our experienced coaches.
Geneva to San Remo, 6-13 September
This is a variant of the Route des Grandes Alpes designed to enjoy the best of France and Italy in the same week. We will start in the French Alps before crossing into Italy by the Col du Mont Cenis and continuing south through the Italian Alps, finishing over the last 60km of the famous run-in to San Remo.
Contact us for more information.
Coaching Camps
---
Cycling Tours
---
Facebook
---