The Lacets de Montvernier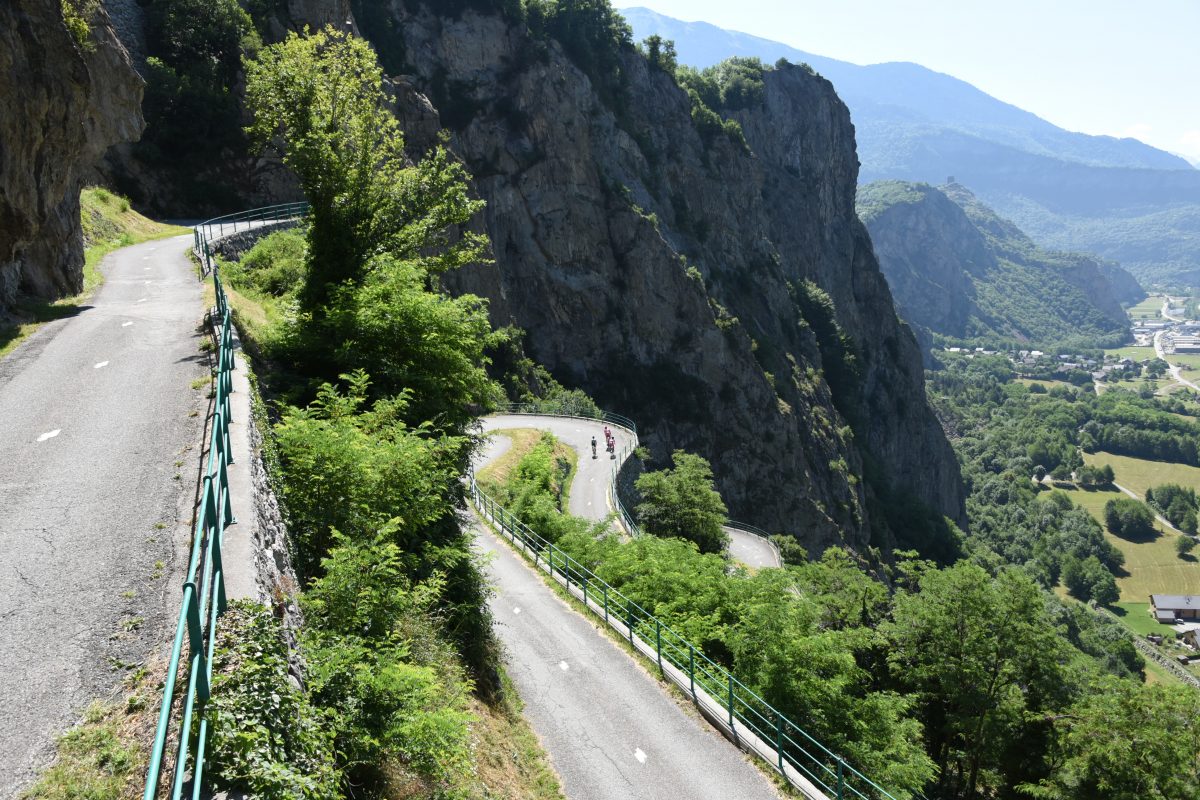 This is definitely a top contender for the most beautiful road in the world!
The word "lacets" means shoelaces in French, and the road looks exactly like a shoelace dropped over the edge of the cliff by a giant.
History
The road was built to replace an ancient mule track and improve access to the villages of Montvernier, Montbrunal and Montpascal, 300m higher up from the valley floor.
Construction started in 1931. The first construction company soon abandoned, however, and a second company finished the job in just 11 months between May 1932 and April 1933. 36 labourers did the work, entirely by hand, creating a jewel than has delighted cyclists the world over ever since. (Source: Wikipedia)
The Tour de France
In spite of its spectacular nature, the road was very rarely used in professional cycling races until its first appearance in the Tour de France in 2015. The demands of television finally won the day and the road was used on Stage 18 as the final climb before the finish in Saint-Jean de Maurienne. For the record, the first person over was Romain Bardet, who went on to win the stage.
The main reason for the road's non-appearance in previous Tours is that it is very narrow and impassable for the bigger vehicles in the caravan. Spectators were banned from the road in 2015 for the same reason. It is also worth noting that the northern side of the col du Chaussy was only paved in 2013, and until then the Lacets de Montvernier led nowhere useful.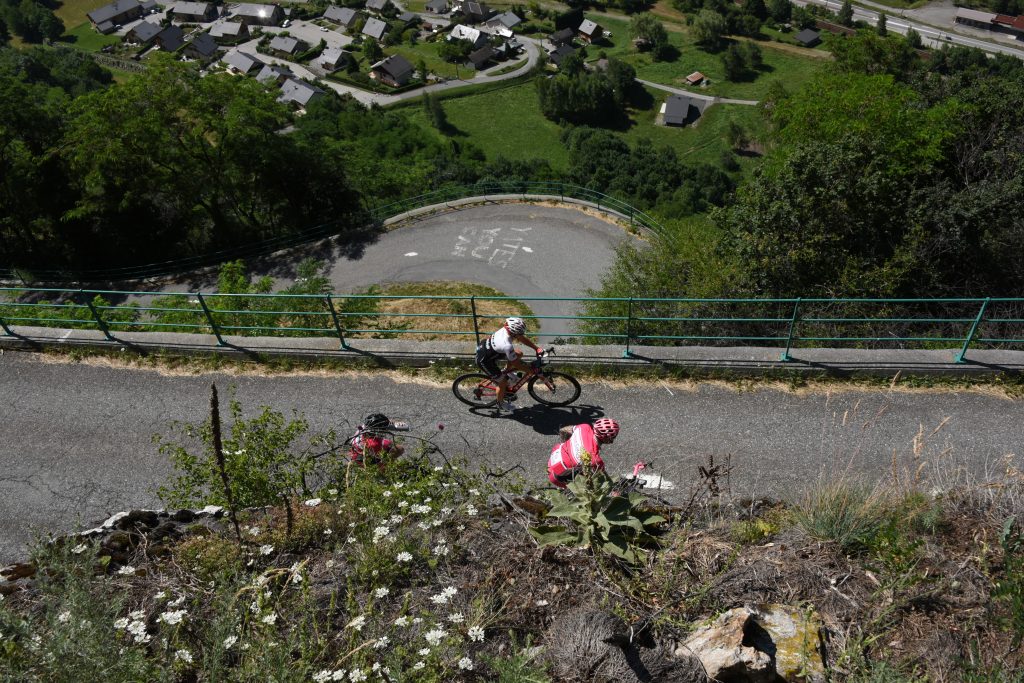 Climbing the Lacets de Montvernier
The distance from village to village is 3.4 km, rising 270m. What really distinguishes the Lacets, however, are the 17 switchbacks (out of 18 total) in just 2km, meaning there is barely 100m between each bend!
The gradient is reasonable, between 8 and 9%, making it a very pleasant ride.
The quick succession of bends means you gain altitude very quickly, almost painlessly, enchanted by the view and the extraordinary nature of the road. This road was definitely made for cyclists, and indeed traffic is rare. There is now an alternative and much easier route to Montvernier via Le Châtel on a road built in 1970, so most of the everyday traffic goes that way.
The Haute Route
It is now possible to climb the Lacets, continue to the col du Chaussy and descend the other side, either turning left to reach La Chambre at the foot of the col de la Madeleine or turning right to climb to the summit of the Madeleine and thus over to the Tarentaise valley. This is the route that will be taken by the Haute Route Alps in 2016. We will be there: will you?
Read more about the 2016 route for the Haute Route Alps.
Video
You can find a great video of the Lacets de Montvernier here on the Cycling Weekly website.
Coaching Camps
---
Cycling Tours
---
Facebook
---