Improve your descending technique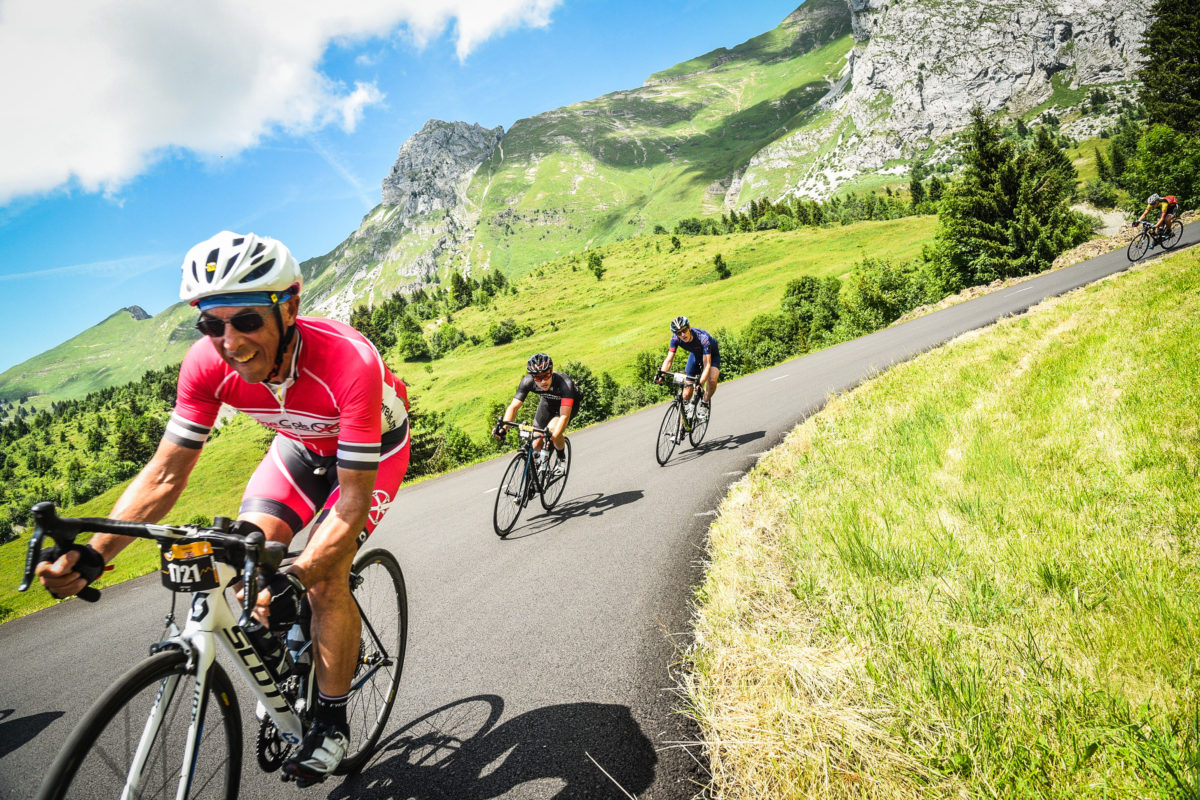 If you are going to cycle in the mountains, you need to learn how to descend. Any fool can go fast down a steep slope: the test comes at the first hairpin, particularly if you are surrounded by other cyclists! And what if there is a gusting side wind?
Descending skills are a major focus on our coaching camps: first to ensure you stay safe, and only then to help you descend faster. Our coaching is based on decades of experience and thousands of kilometres of descending, but until recently our knowledge was empirical. In spite of the importance in professional cycling (think Julian Alaphilippe in last year's Tour de France or Chris Froome in 2016) surprisingly little real-world research has been published about descending.
We were thus very excited to discover Marco Reijne's paper (with Daan Bregman and Arend Schwab) Measuring and Comparing Descend in Elite Race Cycling with a Perspective on Real-Time Feedback for Improving Individual Performance. As they state in the abstract, "Descend[ing] technique and performance vary among elite racing cyclists and it is not clear what slower riders should do to improve their performance."
In this study, Reijne, Bregman and Schwab worked with eight professional cyclists from Team Sunweb. They performed an observational study of the descending technique of the eight cyclists, and compared each person's technique with the fastest descender. The bikes were equipped with a system that could measure velocity, cadence, pedal power, position, steer angle, 3D orientation, rotational speeds and linear accelerations of the rear frame and brake force front and rear.
The data gathered enabled them to give very specific rider feedback in order to improve performance, and showed that the best indicators of a fast cornering technique for a tight hairpin bend were the brake point and the line taken through the apex of the corner.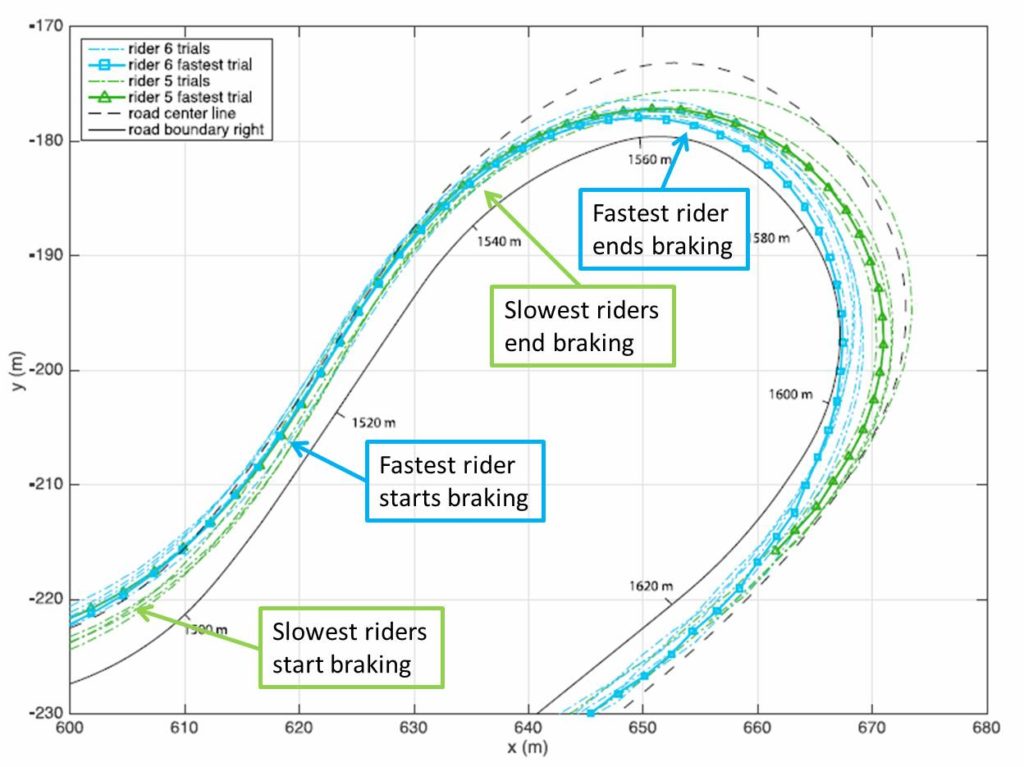 BRAKING
The fastest riders both started and finished braking 10-20m later. In spite of this, they also braked more progressively and with less force, thus slowing down less. Interestingly, although their peak braking was before turning in, they continued to brake during the first quarter of the turn.
LINE
The fastest riders entered the corner wider and cut across the apex much more tightly than the slower riders, who followed the curve more closely. All riders exited at about the same point.
OTHER
We have no data about their position on the bike, their weight distribution or where they were looking, but we are confident in predicting that their hands were in the drops, their weight was on the outside pedal and inside bar, and that they were looking through or across the corner to the exit.
LEARNING TO DESCEND WITH ALPINE COLS
We coach descending through theory, observation, practice and feedback, using video to help better visualise what you are doing. You have the opportunity to descend multiple times behind the coach to learn the line and the braking points, and the coach will also descend behind you on multiple occasions to provide instant feedback and to take video for later analysis.
RIDER FEEDBACK
"My week with Alpine Cols exceeded my expectations.  In particular I have learnt how to descend safer and faster (a key objective for me on the trip).  Over the week I noticed a marked improvement In 4 distinct descending techniques, as well as areas to continue to work on. I believe will lead to me being able to race with faster groups downhill, as well as corner faster on road races." – James
"Thanks – it was a great experience and my descending has improved exponentially" – William
"Thank you and your team for such a great training camp. I have improved my fitness, descending skills, had great food and overall a very good experience" – Alvi
"Thank you – I got a lot better at descending (last year as well)" – Shane
Coaching Camps
---
Cycling Tours
---
Facebook
---