Polarised Training: One Year On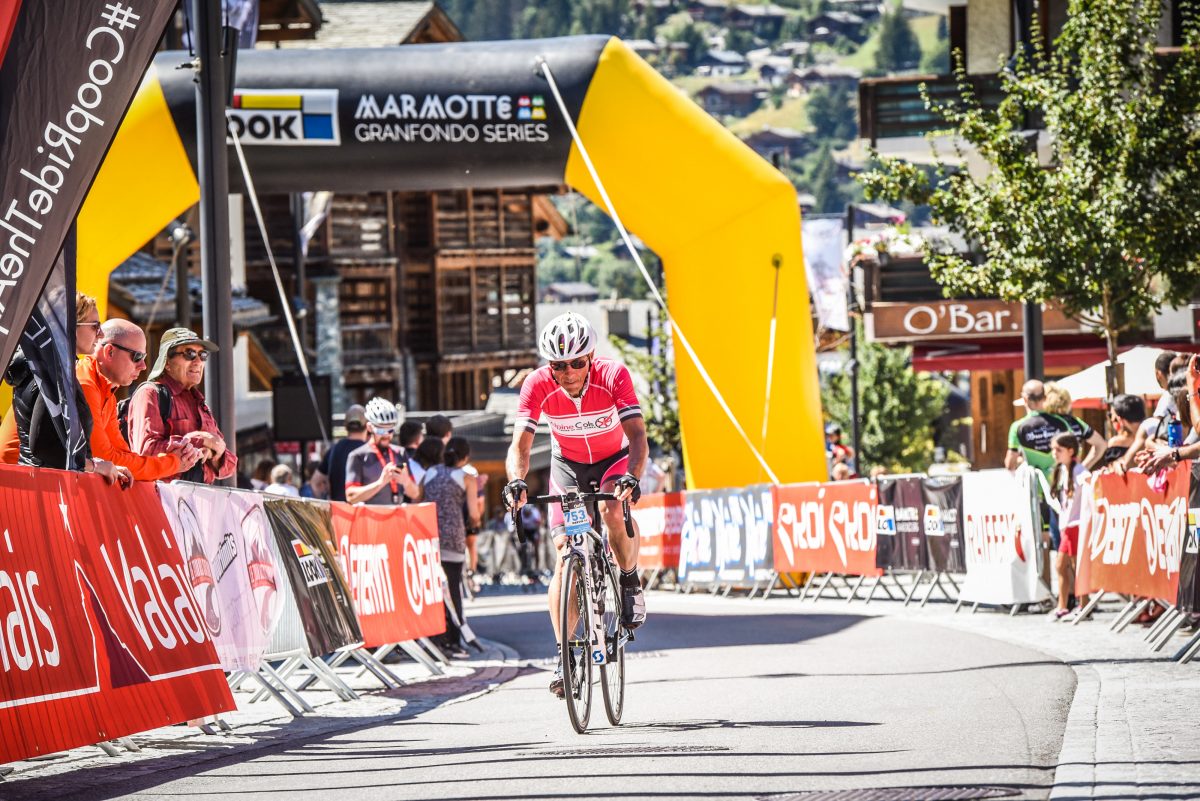 I first wrote about polarised training exactly one year ago, (Threshold or Polarised: why should you care?) with a follow-up post on March 11th (Polarised Training: my personal experience). One year on seems an appropriate moment to draw a line and evaluate the results. There are two ways to look at this: race results and metrics. Let's take a look at both in turn.
Race results
Race results would seem the most obvious evidence of improvement (or not). I have participated in more than 50 Alpine sportives in the past nine years, so I have plenty of data to work with.
Unfortunately, it's not that simple. The routes often vary from year to year, making it difficult to compare times and average speeds. One's ranking is not necessarily that meaningful either, since it depends on the other riders as much as on one's own efforts. In addition, increased experience and improved skills also have an impact, so it is impossible to isolate the effects of polarised training versus, for example, better descending or an improved nutrition strategy.
With that said, 2018 was my most successful year to date in several key events, including the Etape du Tour, the Haute Route Pyrenees and the Haute Route Ventoux.
Metrics
There are two types of metric worth looking at: peak power over specific durations and individual time trial results.
Power metrics such as five minute and sixty minute power can offer a valid comparison from one year to the next, so long as the power meter used is known to be accurate and precise (in other words consistent). This is the case for me since I am using an InfoCrank®, considered after numerous tests by the R&D experts at British Cycling and the UCI World Cycling Centre's to be the only power meter that is consistently reliable.
I improved my best five minute power by 3%, my best forty minute power by 2% and my best five hour power by 4% from 2017 to 2018.
Time trial data can also provide a valid comparison, so long as the course is invariable and the impact of environmental factors such as wind can be discounted. My favourite test is up the col de la Faucille, which rises 700m over 11.4km. I don't rely on Strava but trip the lap button at the same start and finish points each time.
I improved my time on this climb by more than 2 minutes (5%) over my previous personal record, set in 2013. I had been trying to beat this time for 5 years!
What did I do differently?
I spent a lot more time riding at low intensity: 78% of my ride time compared to 70% the previous year. I mostly avoided going on fast club rides or smashing it up the hills. I also did a lot more high-intensity interval sessions, 76 compared to only 31 in the 2017 season.
In spite of more than doubling the HIT sessions, my total time in the VO2max zone was significantly less this year than last year. The reason for this is the big reduction in club rides and threshold climbs. These rides are a lot of fun but not helpful from a training standpoint since the main outcome is increased fatigue, with little useful adaptation.
Conclusion
Changing my training approach from threshold to polarised appears to have had a positive effect. From 2013 through the end of the 2017 season I was stuck on a plateau, with no significant improvements. I changed the way I train for 2018 and obtained the results detailed above.
The major difference from previous years was to spend less time training in the "no-man's-land" tempo and threshold zones and correspondingly more time in the easy active recovery and endurance zones. The lower fatigue from training at a lower intensity then enabled me to get more benefit from the high-intensity sessions.
What now?
I intend to continue my polarised training during the 2019 season, but with two changes.
First, I am going to take a proper break to eliminate the accumulated fatigue of a long season, with over 12,500km ridden and 210,000m climbed in the past 12 months. Read more here from Alan Couzens on why taking a proper break is so important.
Second, I'm adjusting the balance of long endurance rides with HIT sessions so I peak later in the season. In the last two years I've produced my best long rides in May, well before my main objectives!
Want to learn more about polarised training?
According to Einstein, the definition of insanity is doing the same thing over and over again while expecting a different result. If you find yourself stuck on a plateau perhaps you too should consider changing your training methods. Here is a good place to start:
Threshold or Polarised: why should you care?
Polarised Training: my personal experience
If you enjoy reading scientific articles, search for Dr Stephen's Seiler's work. He is the recognised expert on the topic. He has also recently appeared on several podcasts, such as:
Fast Talk podcast, ep. 51: Polarizing your training, with Dr. Stephen Seiler
Fast Talk podcast, ep. 54: Applying the polarized training model, with Dr. Seiler
Coaching
If would like help from an experienced cycling coach, contact us.
Coaching Camps
---
Cycling Tours
---
Facebook
---